The Big Shift
So much dramatic change has happened in such a short time, it's easy to forget how much we've accomplished. Join host Dan Baum as he talks to Jenn Bopp about what it took to move an entire catalog of classes online and how technology is a tool that opens the door of possibility.
Read Transcript.
Listen with scrolling captions.
Episode launches May 12.
---
Our Guest
Jenn Bopp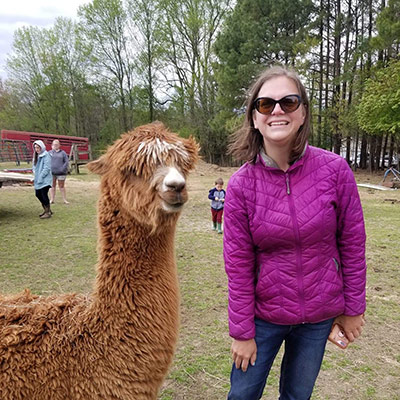 Jennifer Bopp was born a sixth generation Annapolitan. As a child growing up in Annapolis, she made connections through her writing. She had over one hundred pen pals around the world. Bopp was honored by the City of Annapolis as a founding member of a drug free teen club known as Club Annapolis through Annapolis Recreation and Parks. She received her Associate of Arts degree from Anne Arundel Community College and transferred to the American College of Applied Arts where she completed her Bachelors of Fine Arts degree. Her career started as a graphic and web designer working for the National Institutes of Health, Department of Defense, and several dot com businesses. Bopp started as adjunct faculty in the Women's Institute at AACC teaching journaling workshops. She also taught several graphic design courses and partnered with faculty to develop the first online graphic arts course at AACC. Bopp's passion for education led her to Pepperdine University for her Masters of Arts degree in Educational Technology. She was hired as an instructional designer in 2002 at AACC and currently serves as the manager of instructional design. Bopp was a participant in the first cohort of LEAD AACC. She has worked on several projects such as the National STEM Consortium, Bowling Proprietors of America, and the Maryland Judiciary. She is adjunct faculty teaching Futures studies. She received the Instructional Designer of the Year award from the Maryland Distance Learning Association. Bopp completed and serves as a mentor for the Maryland Online Leadership Institute (MOLLI). Jennifer is an Associated Certified Coach through the International Coaching Federation. She enjoys coaching, sunsets, journaling, painting, and spending time with her family and two dogs.