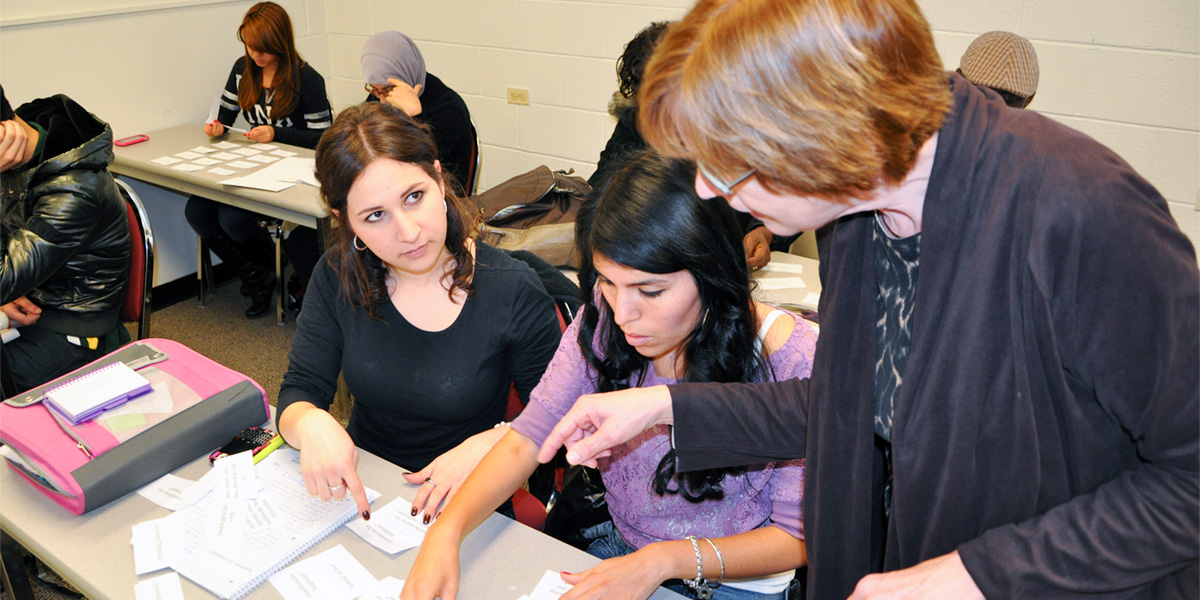 Whether you go overseas or teach in the United States, teaching English as a second language can be a rewarding career!
What is the training?
Students complete five noncredit courses including an online practicum with online or in-person classroom observation options. Students will learn current theories of second language learning, adult learning theory, lesson planning and instructional techniques. Total Hours: 130
What courses will I take?
What credentials can I earn?
Upon successful completion of all five courses, students earn an AACC continuing education certificate. Once you successfully complete all the course requirements of the certificate program with a passing grade or higher, submit a Student Application for a Continuing Education Certificate.
What will it cost?
The program costs $890 for Anne Arundel County residents, including tuition and fees.
What are the requirements?
Students must demonstrate eligibility for Composition and Introduction to Literature (ENG 111) or obtain permission from department chair. For more information about this requirement contact the program coordinator.
How do I enroll?
Register online, by mail or in person. Use certificate code CE.TEACH-ESL.