Reynaldo A. Evangelista, Ed.D.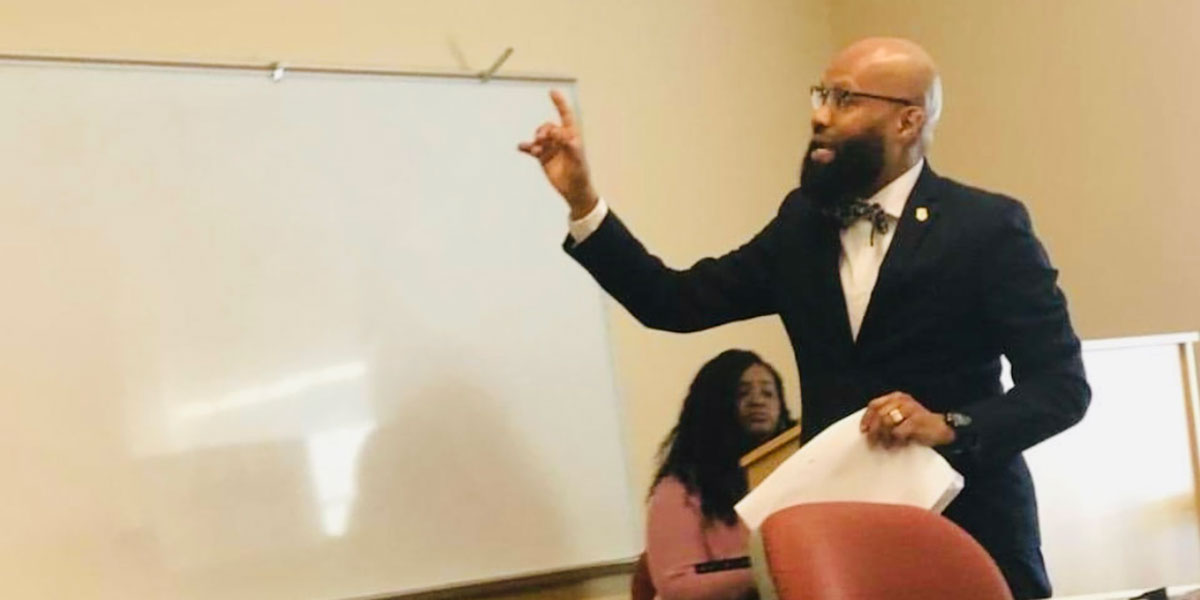 Reynaldo A. Evangelista
Professor
Homeland Security and Criminal Justice Institute
School of Business and Law
410-777-1209
raevangelista@aacc.edu
Education
Doctor of Education
Higher Education
Morgan State University
Master of Arts
Organizational Business Management
University of Phoenix
Graduate Theological Studies
Mount Saint Mary's Seminary
Bachelor of Science
Philosophy
Frostburg State University
Interests
Travel
Community service
Baking
YouTube pranks
Coaching
Being a Retreat Master
A Little More
Reynaldo A. Evangelista has been a faculty member at AACC since 2007. From 2010 to 2020, he was the first African-American and Filipino commander of the college's Police Academy within the Homeland Security and Criminal Justice Institute.
One former student told him, "You have been one of the best (professors) I have ever had, as you have made a positive impact on my life and perspectives on many things such as my morals and our criminal justice system."
Another student wrote a letter to him, saying, "Your fierce dedication to ensuring the comprehension of good moral and ethical decision-making set the bar for ages to come. Relentless in your approach, full of passion and desire, confident in your ability yet compassionate enough to deliver the right dose of leadership individually to each recruit. A man of many hats!"
Evangelista has served on and participated in several committees, seminars, workshops, professional presentations and retreats. He is a Tenure Faculty Organization senator, co-chair for the Criminal Justice Club, mentor for the Aspiring Leadership Program, Equity and Diversity Faculty Resource advisor, and the Criminal Justice and Homeland Security Engagement coach.
Before coming to AACC, he was a Baltimore Police Department police agent and detective in the Background Investigation and Recruitment division. He held the rank of police lieutenant and then chief of police for the Fairmount Police Department in Fairmount. Currently he is chief chaplain for the Seat Pleasant Police Department in Seat Pleasant and as an appointed commissioner for the Community Relations Commission on Equity and Civil Rights for Baltimore.
His research interests lie in multiculturalism in law enforcement, leadership and law enforcement training, curriculum development and evaluation, police science, and criminal justice.