From Air Force to Art And Everything Between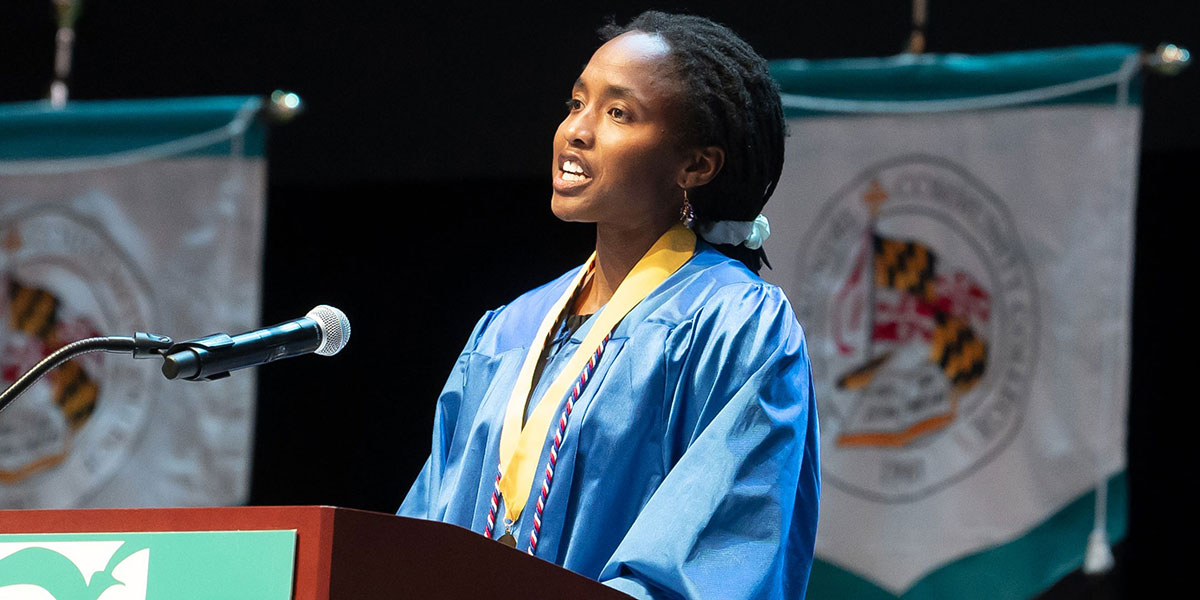 Pauline Smith worked in human resources and protocol in the Air Force for years. After leaving the military, she stayed in the administrative world. But deep down? "I always wanted to study art," she said.
Her post-9/11 GI Bill gave her just that chance. "At one point in my life I placed a higher value on earning potential, but that slowly shifted after I obtained a degree in a high paying career field that wasn't really my passion," she said. "I then had kids. … I'm more reflective about what I'm doing and how are they going to see it. Because they see everything."
Smith used that motivation to apply her GI Bill to study visual arts. She also studied business and became a Ratcliffe scholar with the AACC Entrepreneurial Studies Institute. Smith's goal is to turn her art into her business.
The Glen Burnie resident plans to take what she's learned to create an illustrated children's book and starting her business. She says she couldn't have gotten to that point without the support of her spouse or without the nonacademic support at the school, from the food pantry to lunch-and-learns sessions, including one student-parent session that had helpful tips and resources. She also found abundant encouragement with the Military/Veteran Resource Center and Kat Schorr who runs it. "Her guidance is the reason I am standing on this stage today," Smith said in her valedictorian speech at AACC's 2023 commencement.
Getting the word out about all the school's support, like tutoring and counseling, is important to Smith. "I talk about them because a lot of people do not know about these resources. They have played a key role in my success, and I feel they will be helpful to others as well," she said. "... If you share your struggles, you become relatable, then your success can be a source of encouragement...We are all here for a reason and have a purpose. It's important to get up daily and work toward that purpose. "