Brave
Could you trade the comfort of a desk job to put yourself in harm's way helping strangers? Join host Dan Baum as he talks with Meg Hamilton about leaving a career in Internet Technology to pursue her passion for nursing.
Read transcript
Listen with scrolling captions
Episode launches Wednesday, March 3.
---
Our Guest
Meg Hamilton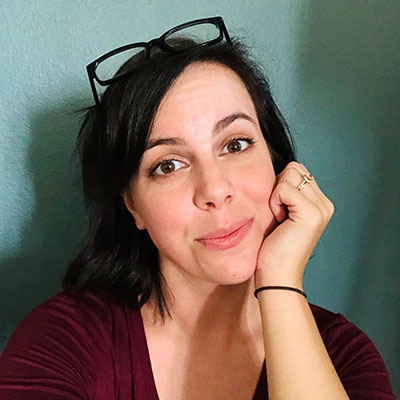 Meg Hamilton is a third semester nursing student at AACC. Currently a graphic designer and web developer, she is pursuing a major career change into the medical field in the middle of a pandemic. She is a MIEMSS certified Clinical Extern 1, participates in the Nursing Student Association and the Community Relations Committee, volunteers with Maryland Responds Medical Reserve Corps, and was awarded a Safety Star and Outstanding NUR-130 Clinical Nursing Student in December 2020 by the Nursing Department.

Hamilton originally graduated from Towson University in 2008 with a degree in Psychology before transitioning into IT. She is sure her RA skills from Towson and experience in project management and user-centered design will give her a unique edge as an RN.

When not in lecture or working, Hamilton loves spending time watching IG Reels with her 10-year-old son, talking all things medical with her trauma nurse husband, and playing with their corgi, Bing Bong, and rescue dog, Bear. She is a book lover, true crime enthusiast, and dedicated member of the Team 703 study group.