Start work on your BSN while at AACC
If you are interested in launching a career as a nurse, you've come to the right place. At AACC, you can earn your BSN faster and more affordably while attending college at Maryland's top nursing program in the state and region.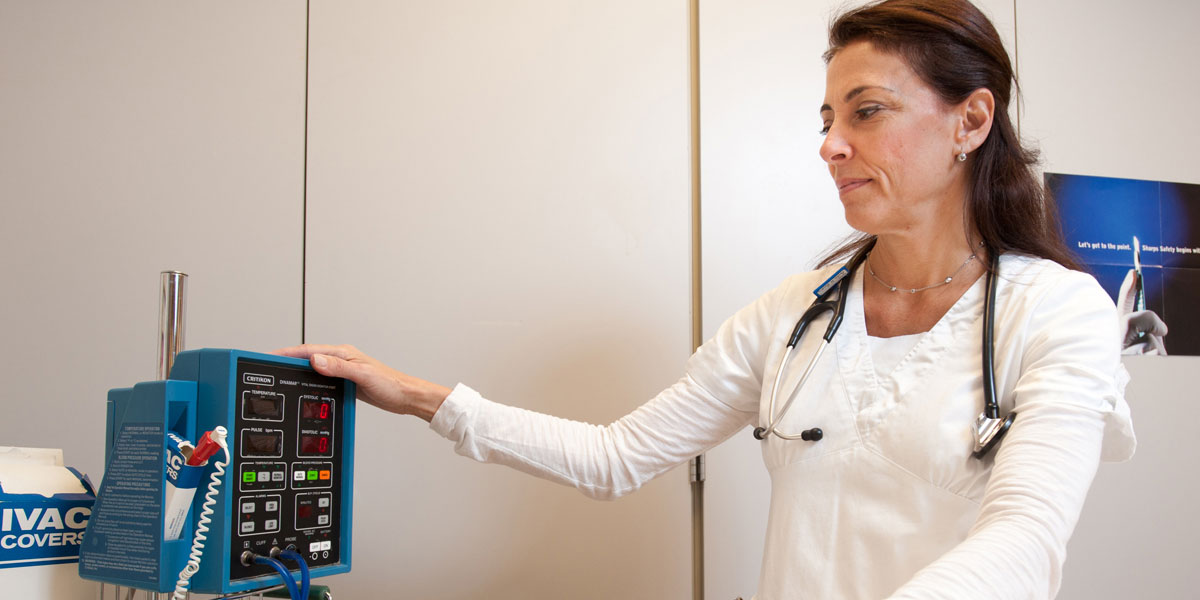 The demand for nurses with a BSN continues to grow. In fact, many health care organizations are now requiring nurses with associate and diploma degrees to enter baccalaureate nursing programs within five years or less of graduation. Let us help you. AACC nursing graduates are successful!
96%-100% of graduates pass the NCLEX exam for nursing licensure.
AACC faculty work closely with each student to promote success.
AACC students have access to the best and newest technology to adequately prepare for the workforce.
The Health and Life Sciences Building is open! We can accommodate more students and meet the needs of the community.
Associate to Bachelor's
Want to command a higher salary and be considered a competitive job candidate among health care employers? AACC offers an RN to BSN program that allows you to earn your associate degree and bachelor's degree at the same time! The ATB Team helps all eligible AACC nursing students navigate through the process of enrolling in AACC's ASN to BSN program. This puts AACC nursing students on the path to finishing their degree at half the cost and in less time!
Start working as an RN sooner
Save money
Priority admission to our university ATB partnerships
---
Dual Agreements for Associate to Bachelor's
AACC nursing students can dually enroll in an Associate to Bachelor's (ATB) degree program through the following schools. Each university has additional requirements for their programs.
American Public University System
Frostburg University
Stevenson University Online
University of Maryland School of Nursing
---
How to Get Started
Enrollment in the Associate to Bachelor's Degree in Nursing program is a multistep process.
If you are new to AACC you must apply as a credit student to the college and complete the free application process. You can apply online to become a current AACC student. There is no cost to apply and you are accepted immediately.
After you have completed the credit application, you will be ready to start the Registered Nursing (RN) application through AACC's School of Health Sciences. Health Science applicants have additional admission requirements and it is required that you attend a RN information session before getting started.
Once you become a current nursing student at AACC, you can begin the process for dual enrollment. Information will be provided during your first term of the nursing program.