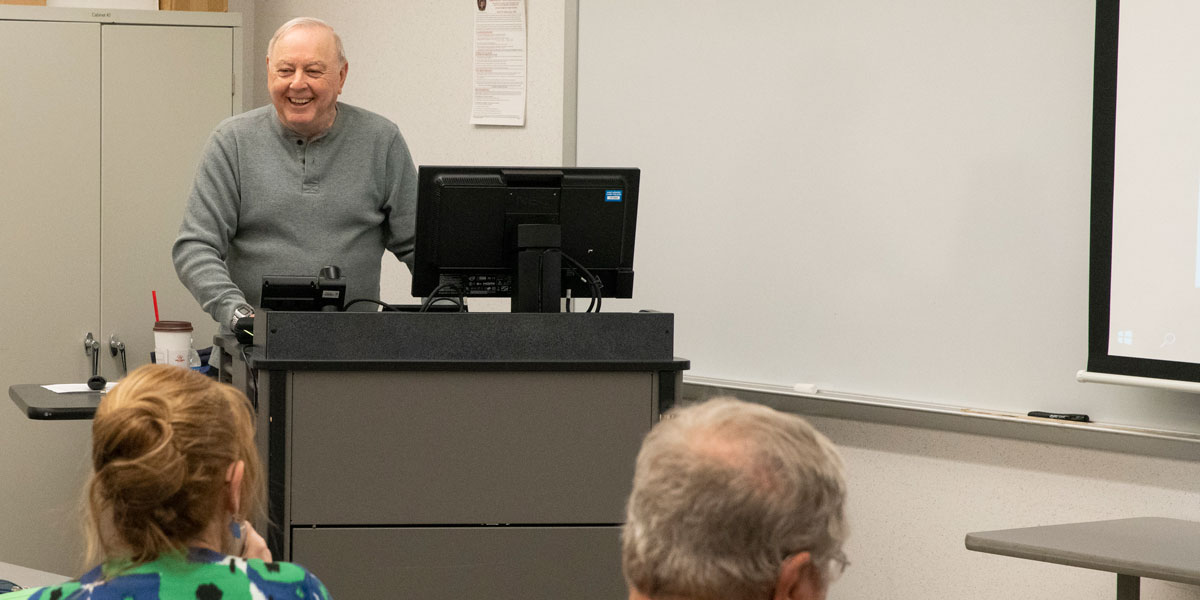 Enroll in PLP Courses
Once you have joined the partnership, you can register for PLP courses that are open to members only. You must join the partnership before registering for any of the PLP courses. The standard tuition for a six- to eight-week course is $33. The cost for shorter courses and special events varies depending on length and other factors.
Courses
All winter 2021 courses are online.
PLP-500 – PLP Membership
January Shorts
PRL-383 – Introduction to Yiddish Film, Facilitator: Jay Resnick
PRL-525 – The Climate Crisis on Mars, Venus and Earth, Facilitator: Bert Drake
Winter 2022
PRL-340 – Beethoven: The Man, the Myth and the Music, Facilitator: Matlida Kramer
PRL-351 – Writing About Your Life, Facilitator: Karen Kendra
PLC-373 – Great Conversations 1, Part 1, Facilitator: Robert McEachern
PRC-333 – Intro to WWII: Part 1, Facilitator: Dennis O. McGee
PRL-519 – Our Bodies: How to Live Better in Them, Facilitator: Paul Schatzberg
PRL-526 – The Global Water Cycle, Facilitator: Arnold Gruber
PRL-520 – Presidential Elections, Facilitators: Melvin Bender and Jerry May
PRL-521 – Immigration in American History, Facilitator: Margaret W. Brinsley
PRL-523 – Moons in the Solar System, Facilitator: Herbert Frey
PRL-524 – Yiddish Reading Circle, Facilitator: Jay A. Resnick