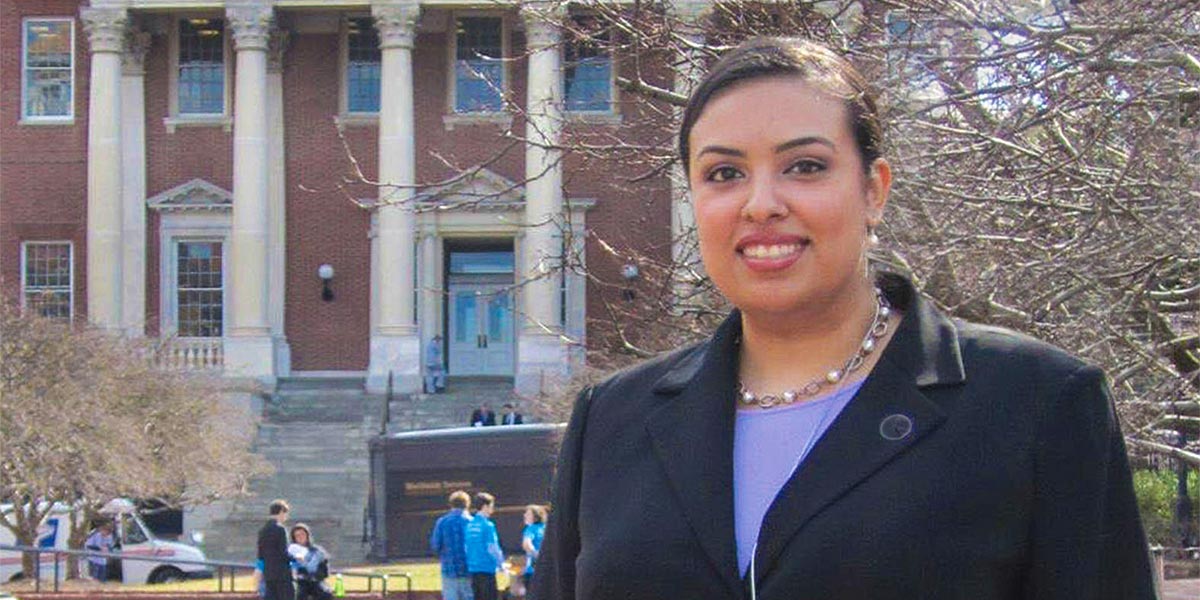 Are you interested in the next legislative internship program? All AACC students are welcome to apply for the internship program hosted by the Maryland General Assembly.
---
Why Should You Apply?
Enhance your resume.
Learn real job skills - research, constituent service, letter writing, data entry, handling email and telephones, tracking legislation, working as part of a team.
Network with elected officials, staff, other students and lobbyists.
Gain three social science elective credits.
Receive financial compensation based on hours worked: 15-18 hours/week $850; 19-26 hours/week $1250; 27-33 hours/week $1650; 34-40 hours/week $2000.
Become eligible for the CADE Scholarship - open only to those who have been legislative interns.
Student Testimonial
"Overall, I had a wonderful and enriching time at the House of Delegates this session and am so blessed to have been a part of the making of laws! I went into this not knowing very much about the legislative process in Maryland and now I officially feel comfortable with the information. I have gained skills and learned more than I have ever learned in any classroom. This experience is one that I will always remember and I believe it would be a great experience for anyone. Thank you for giving me this opportunity!"
---
Program Requirements
Students must enroll in PLS 276 "Legislative Internship: Practicum" for the spring term. PLS 275 "Legislate Intern" is an optional "orientation" course offered during the last eight weeks of the fall term - it provides students with information about the history, structure and policy concerns of the legislature.
Interns must be able to work at least 15 hours per week.
Interns must be available during the 90-day session which starts in January and lasts until April. Session dates vary each calendar year.
Students must attend three meetings, from 5:30-7 p.m. Mondays at AACC in Arnold.
GPA: Minimum is 2.5 - but this requirement is flexible.
Professional setting: Students MUST have corresponding attire, hygiene and personal demeanor.
Students are responsible for transportation to and from work. Parking is provided at the Naval Academy stadium.
---
Application Requirements
Students must apply by completing an application.
Along with the application students must provide a cover letter showing why this internship is important to you, a resume and unofficial transcript.
Deadline: No later than the end of November, sooner is better!
Enrollment in PLS 276 Legislative Internship: Practicum is mandatory - for the spring semester.
Provide all written materials to Dr. Dan Nataf, faculty supervisor for review, approval and submission to the internship coordinator at the Maryland General Assembly, Jane Armstrong Hudiburg. Students will be contacted for an interview with an elected member or his/her staff. A successful interview usually results in an offer.
For all other internship needs visit internship office.