Heather L. Langley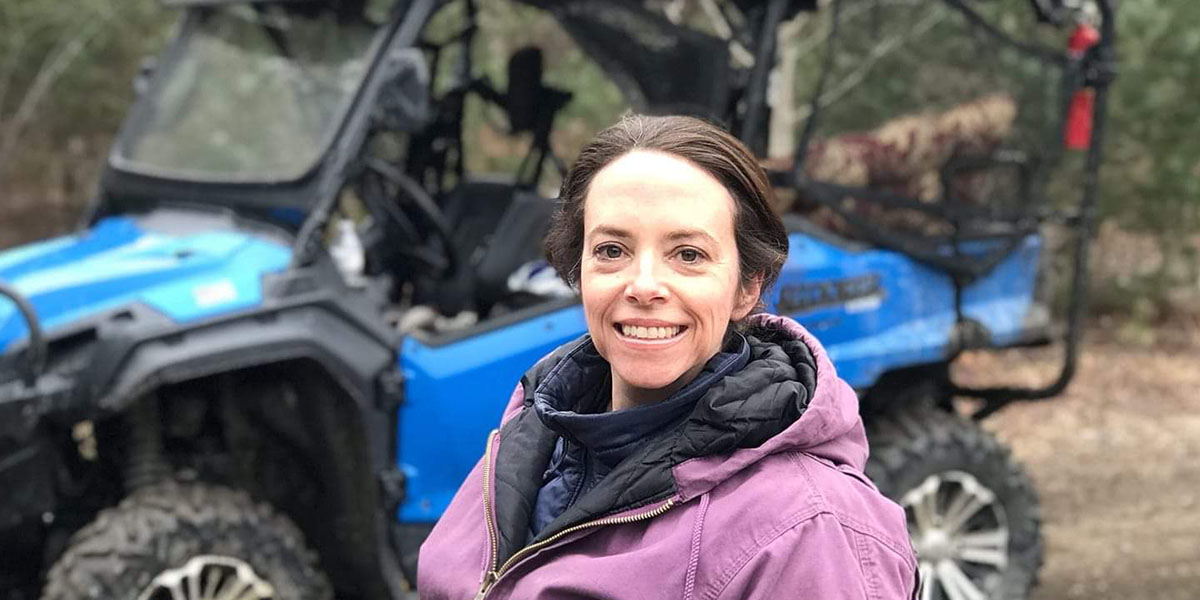 Professor
Massage Therapy and Physical Therapist Assistant programs
School of Health Sciences
410-777-7271
hllangley@aacc.edu
Education
Doctor of Physical Therapy
University of Maryland, Baltimore
Certificate
Massage Therapy
Anne Arundel Community College
Bachelor of Science
Washington College
Interests
Traveling
Dancing
Crafting with wood
Trail riding in her side-by-side vehicle (as seen above)
Relaxing with her dogs, family and friends
Playing the banjo
A Little More
Heather Langley is not only a faculty member at AACC, she's an alumna of the college. After earning her doctorate in physical therapy and working in the field, she decided she wanted to be able to add massage therapy to her practice. During her last term, she learned the Massage Therapy department was looking to hire an adjunct faculty member. Once she received her massage therapy license, she applied and joined the department in 2010. In 2013, she became a full-time faculty member and has taught at AACC ever since.
In the classroom, Langley has a humorous and animated teaching style. Her background in both physical and massage therapy brings an interdisciplinary approach to her students. She specializes in the rehabilitation of older adults and has practiced physical therapy in a variety of settings including acute care, skilled nursing, assisted living, long-term care, wound care, outpatient clinics and aquatic programs.
When she's not teaching, she operates her own massage therapy business and practices physical therapy in a continuing care retirement community, where she treats a multitude of conditions that are common in older adults.
"I am passionate about life and learning," she explained. "To reduce someone's pain, improve their daily function or reduce someone's stress levels through massage therapy or physical therapy means the world to me. I guess some would say that I am a workaholic, but when you love the work you do, it doesn't feel like work. To teach and be a clinician at the same time is a true calling."