Amy Carattini, Ph.D.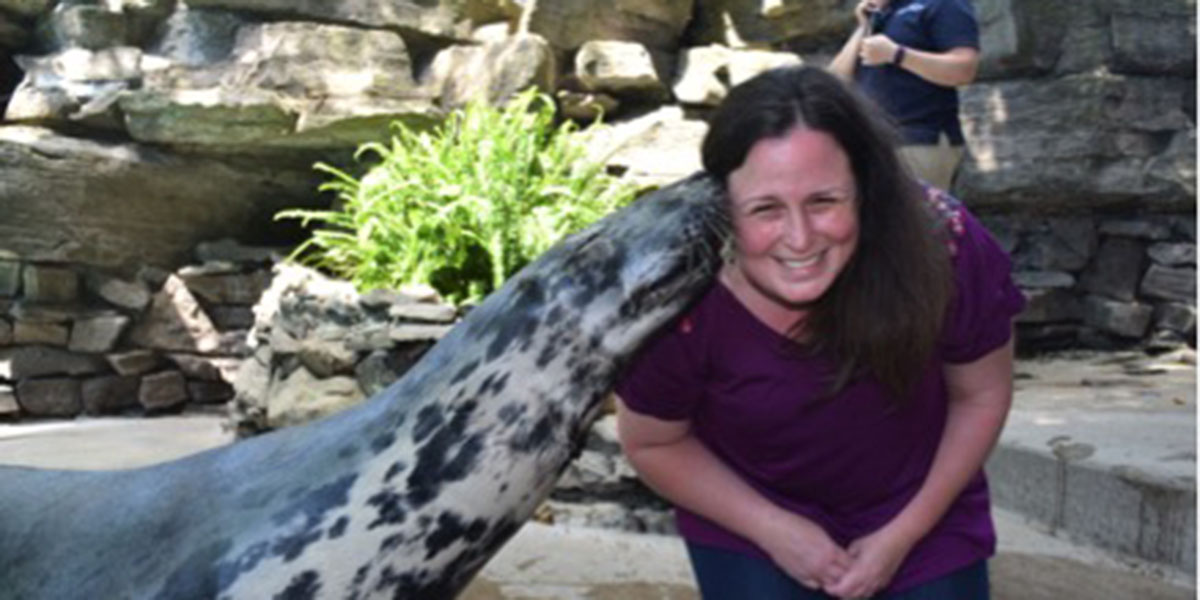 Assistant Professor, Anthropology
Sociology, Anthropology and Geography
Transfer Studies
School of Liberal Arts
410-777-1201
amcarattini@aacc.edu
Education
Doctor of Philosophy
Anthropology
University of Maryland
Certificate
Museum Scholarship and Material Culture
Smithsonian Institution and University of Maryland
Master of Applied Anthropology
University of Maryland
Master of Arts
English Literature
Shippensburg University
Bachelor of Arts
English (minor in Journalism)
Marycrest International University
Interests
Gardening
Helping animals
A Little More
Amy Carattini knows that not all her students will go on to become anthropologists. But she does hope they will take the anthropological skills and perspectives they develop in her class and apply them to whichever career they do choose.
"For example, in the health care industry, people may have different ideas about what they want from their health care and come from different backgrounds that emphasize different aspects of health and well-being; students learn to be proactive in listening for and identifying these variables and integrating that understanding into their professional approaches," she said. "Or students may apply their anthropological knowledge in a criminal justice setting where they need to be aware of their implicit biases, or in an engineering setting where they need to think about the cultural underpinnings of design."
Carattini, who joined AACC at the start of the 2021-2022 academic year, specializes in immigration. She researches and compares the immigrant experiences from both professional and working-class sectors. Her research has taught her that a sense of belonging is important for people.
"Most of the time people have their first experiences in a neighborhood or in an activity that is maybe centered around church or a community center, and, of course, the community college is absolutely one of those spaces where people feel connected," she said. "So, I get really excited that my classroom is a space for people to experience the culture of Anne Arundel Community College and to feel like they have a place where they can connect and belong."
Part of creating a sense of connection and belonging involves sharing a bit about her own cultures (such as her Italian and Latino heritages or being an anthropologist, a unitarian, an animal rights advocate, a gardener and a book lover) with students. Sometimes sharing such parts of herself can be uncomfortable, but she finds it can be helpful for students in learning about their own cultural identities.
"I want my students to know that I'm vulnerable to the same dialogues and discussions that I'm asking of them," she said.
In her spare time, Carattini has spent time volunteering at an animal rescue organization and has two rescue guinea pigs. For her, working with animals is an important reminder that how we treat animals is just as important as how we treat humans. She also enjoys gardening because she said it is a way to "envision the future as you plan through what to plant in each season as well as being a way to actively create beauty in the world through green and growing things."
Works
Below are chapters and articles Carattini has written in books and periodicals.
"Highly Skilled Migrants and their Networks" in "Handbook of Culture and Migration"
"Working Here, Belonging There: Unifying Social, Cultural, and Professional Dimensions" in "Voices of Immigrant Professors: Historical and Contemporary Challenges & Triumphs"
Guest editor for "Practicing Anthropology. Contemporary Works in Museums." Wrote introduction, titled "Contemporary Frameworks: In, Out, and Around Museums," for the issue.
"Foreign-Born Faculty: A Hidden Population" in "Practicing Anthropology"
"Ideologies of Heritage: Language, Community, and Identity Among Ethiopian Immigrants in Prince George's County, Maryland" (co-author) in "Practicing Anthropology"