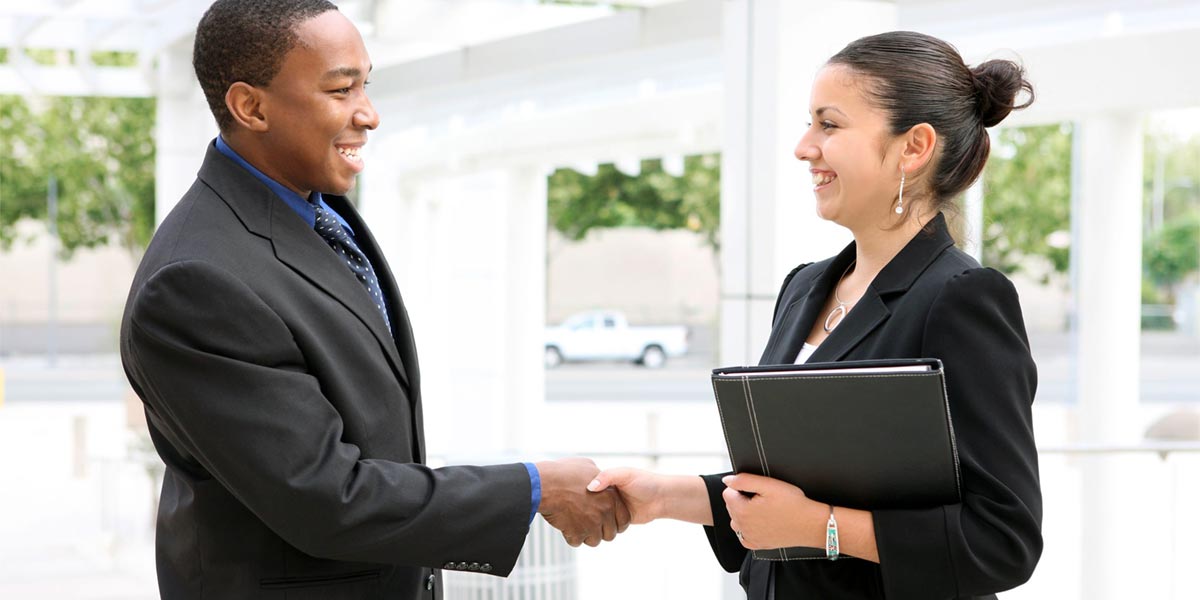 We welcome the opportunity to work with employers and the community. There are a number of ways we can connect with and support you.
---
Hire Students
Increase your visibility and brand on campus, advertise and post jobs, recruit students, and search résumés of students and alumni. Log into College Central to create your account and post your jobs.
As a member of the National Association of Colleges and Employers (NACE), Anne Arundel Community College adheres to the NACE Principles for Professional Practice for Career Services and Employment Professionals and expect our employers to follow these guidelines.
---
Find Volunteers
Reach out to students and county citizens to promote your organization's needs and find volunteers who want to serve their community.
Become a service-learning partner. AACC seeks to collaborate and develop mutually beneficial partnerships with nonprofit organizations. Your volunteer needs can make great, hands-on learning activities that complement classroom learning for our students. Student volunteers across every academic discipline can engage in short-term volunteer service individually, in groups or as a class to help meet the needs of your organization over the course of a term. Interested in becoming an official partner? Email service-learning@aacc.edu to get started.
Find volunteers using the same resources we use to promote volunteer opportunities to students. Check out these resources at the bottom of this student webpage.
---
Recruit Interns
Enhance and grow your organization with the skills and talents of AACC students through short-term, work-based learning experiences. No matter the tasks or the projects, AACC can help recruit potential internship candidates to meet your organization's needs. The Sarbanes Center is happy to explore options with you, so email us at internships@aacc.edu to begin the conversation.
What is an internship?
An internship is a monitored work experience that has intentional learning outcomes and goals for a student.
What are some benefits to hosting internships for your business?
Internships are not limited to being beneficial résumé boosters for students, but are a great way to attract personnel for your business. An internship provides you the opportunity to have additional support to help your business accomplish goals or finish projects. Hosting an intern allows you the option to audition up-and-coming talent and provide guidance and leadership to budding professionals without the commitment of permanent employment. Internships are just as beneficial for businesses and employers as they are for students.
As we look to the future and the uncertainty of on-site and in-person internships, please know that AACC wants to continue to explore meaningful ways to work together. Our team is available to discuss your organization's current and developing needs, and to brainstorm and explore ways in which AACC students can support those needs.
Frequently Asked Questions
What is required to host an AACC intern?
Delivery of internship opportunity: Explore the option of in-person experiences and/or remote, virtual opportunities.
Basic internship guidelines: A 3-credit internship course has a start and end date, and lasts a minimum of 120 hours.
A description of the internship position: Start with a detailed description of the position with clearly identified tasks or projects. Submit those details in the Internship Proposal.
Identified employer mentor: An internship requires the student be mentored by a content expert in the student's area of study.
An understanding of the legal issues and best practices for experiential learning experiences (internships) position statement by The National Association of Colleges and Employers.
Follow U.S. Department of Labor's Fair Labor Standards Act guidelines when deciding intern compensation and understand the implications of the decision. It important that your internship adheres to the U.S. Department of Labor Fair Labor Standards Act.
How do I get started?
How do I get an intern for my business?
This is a partnership between the employer and our institution. AACC does not offer internship placements. We help identify viable talent for consideration. We work with businesses to understand their needs, clearly identify an application process and assist with recruitment. The employer determines the best candidate for the position, then notifies AACC of that decision.
Here is a brief checklist to consider before offering an internship:
How can I recruit for my internship position?
Typically, we offer opportunities to participate in various student-centered activities hosted on our Arnold campus as well as AACC at Arundel Mills and the Glen Burnie Town Center to include internship fairs, presentations and interviews. Email AACC's internship coordinator at internships@aacc.edu to discuss options for the upcoming term.