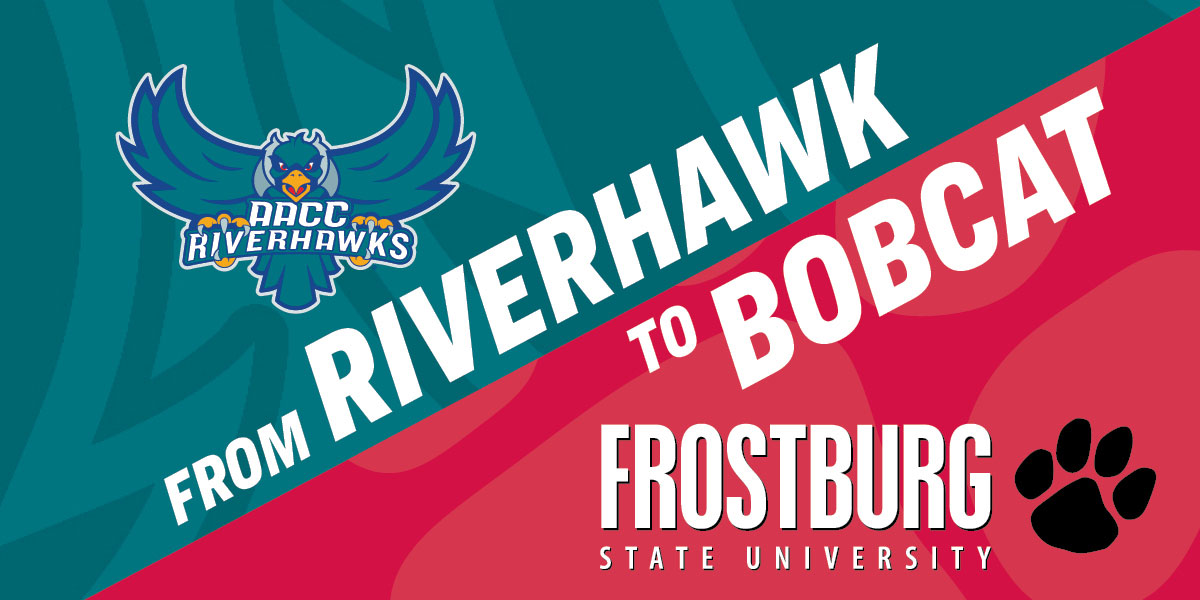 Want to become a Frostburg State Bobcat? Each year, hundreds of students successfully transfer from AACC to Frostburg State University.
Transfer credits to Frostburg State
If you've earned an associate degree from a Maryland community college, you are guaranteed admission to Frostburg State University. AACC works closely with Frostburg to offer graduates a seamless, flexible and affordable transfer process. Here are a few of the advantages to starting at AACC.
Save close to $10,628 on tuition with two years at AACC followed by two years at Frostburg State University. (See cost comparison)
Major in one of the programs listed below at AACC and get priority admission and direct transfer into Frostburg's corresponding major in junior standing. Or work with an AACC transfer advisor to customize your own academic program plan to successfully transfer.
Up to 70 AACC credits can be transferred and used for your bachelor's degree, including fulfilling most general education requirements or prerequisites.
PLAN YOUR FUTURE
Ready to develop your transfer plan? If you are a new student, apply to AACC to get started. Current students should speak with an AACC transfer advisor.
---
What can I study at Frostburg?
Frostburg offers several academic programs. AACC and Frostburg have developed transfer agreements and select transfer guides to ensure that you transfer successfully. If your program or major is not listed, you can work with a transfer advisor at AACC to create a custom transfer plan.

The transfer agreements listed below assist students transferring from AACC to Frostburg to complete a bachelor's degree. The list is organized by AACC major. The select transfer guides help specify which AACC courses you should take if you're planning to transfer to Frostburg for one of the listed majors.