Jen Lara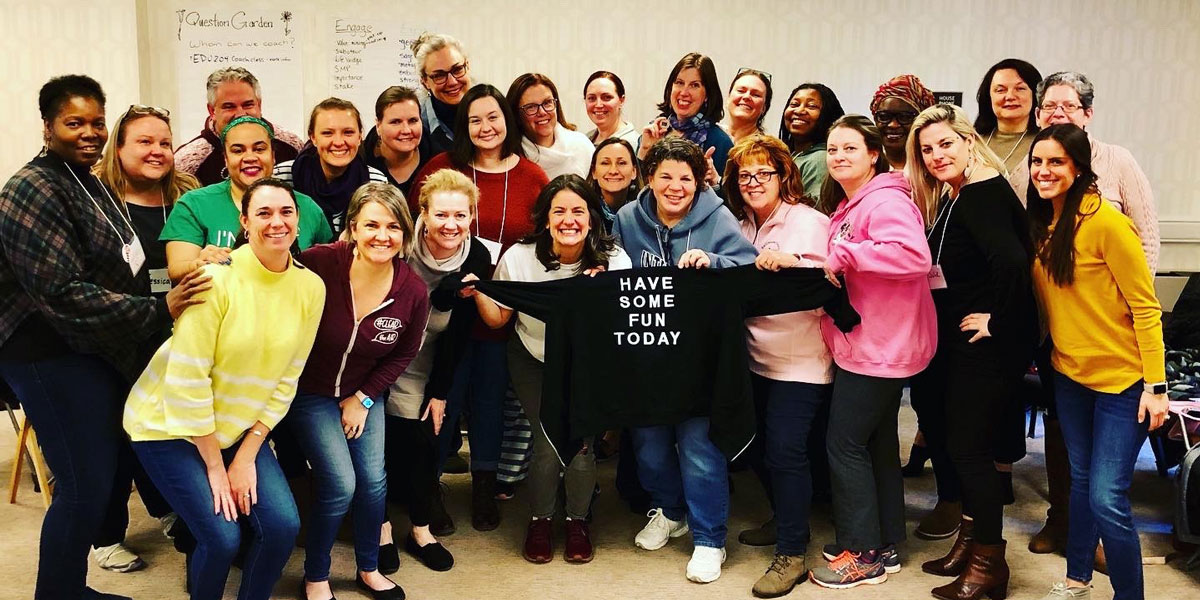 Professor
Education
School of Science, Technology and Education
410-777-2310
jglara@aacc.edu
Education
Professional Certified Coach
International Coach Federation
Master of Science
Educational Studies
Johns Hopkins University
Master of Arts
Curriculum and Instruction
University of Colorado
Bachelor of Arts
Telecommunications
Michigan State University
Interests
A Little More
Jen Lara is a professor of education, head coach and co-creator of Anne Arundel Community College's award-winning Engagement Coach Training Program – the only community college-based, ICF-accredited coach training program in the U.S.
Joy, connection, creativity and initiation are her core values and she lives them in and out of the classroom. Following an experiential learning strategy, Lara brings a lot of energy to the subjects she loves. She's always inspired by the many hats worn by her students and how steadfast they are in pursuing their college education.
Over her 20 years at AACC, Lara's proudest accomplishment is undoubtedly co-creating the Engagement Coach Training program. Lara believes coaching has the power to transform the world and is a self-proclaimed coaching evangelist. "If more humans – educators, employees, business owners, leaders, parents, medical personal, healers and first responders – were trained as coaches, the world would be in a better place and we humans would have more engaged and fulfilled lives," she said.
When not tethered to her laptop, training coaches or teaching, Lara enjoys her family and dog, Jedi, spending time exploring mountain ranges and dividing her time among Maryland, North Carolina and Colorado.
Works
Hello, Teaching Strategies: 50+ strategies to deepen learning & turn up awesome