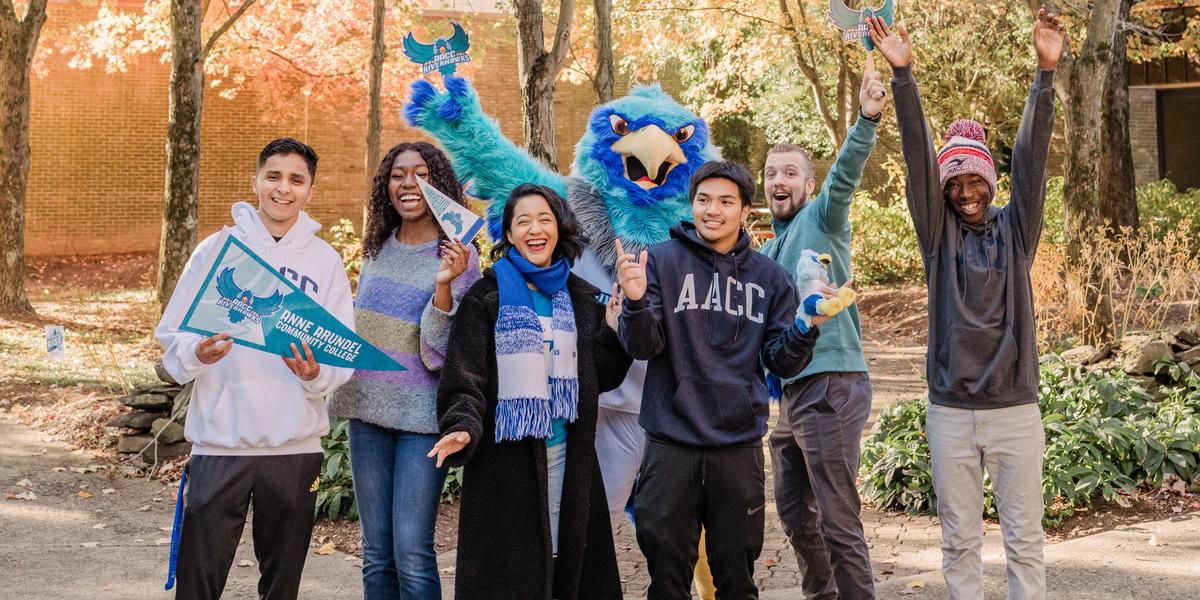 We recognize our responsibility to not only support the survivors in our community, but to change the culture and prevent violence altogether. Made possible by the Office of Violence Against Women 2018 Campus Grant to Reduce Sexual Assault, Domestic Violence, Dating Violence and Stalking, the college prioritizes the need to provide a safe and supportive environment for students. Our office is dedicated to providing educational opportunities and resources for survivors, and ensuring a trauma-informed response to reports of sexual and/or interpersonal violence.
For medical emergencies, call 911 or the YWCA's 24/7 hotline at 410-222-6800 to receive help with social, emotional, residential and resource needs for survivors of domestic and sexual violence.
---
What We Offer
Our office is committed to educating our community with regular activities and a variety of programs. Learn more about what we offer and our resources below.
Prevention Education Programming
Bystander Intervention:
The 3 D's, Bystander Intervention in The Age of COVID-19
How to be an Active Bystander Online
Consent Education:
How to Communicate Consent
Body Autonomy
What Does Consent Mean
Digital Consent
Healthy Relationships:
Love Languages
Intimate Partner Violence in LGBTQ Relationships
How to Recognize Red Flags in Relationships
Rebuilding After an Unhealthy Relationship
Healthy Communication
Awareness Events:
Stalking Awareness Month
Sexual Assault Awareness Month
Domestic Violence Awareness Month
In-class Presentations and Workshops:
Wellness and Prevention
Bystander Intervention and Public Health
Types and Signs of Abuse
Resources
On- and off-campus resources including confidential support:
Local and national hotline numbers
Information on where to find counseling, legal/victim advocates and support groups
Information on where to receive medical care/sexual assault forensic exams
Guides for survivors:
Safety planning
Information on peace orders versus protective orders
Options for survivors after experiencing an assault
Training:
Trauma-informed training for the Department of Public Safety and Police

Trauma-informed investigations and questioning
The neurobiology of trauma
---
Katie's Corner
Accessible via MyAACC, Katie's Corner is a section within the Virtual Health & Wellness Center that is dedicated to sexual violence prevention and the promotion of healthy relationships. Provided by AACC's sexual violence prevention project director, students can schedule one-on-one meetings, access educational materials, past presentations, self-paced workshops, interactive quizzes and local resources.
To access the Virtual Health & Wellness Center, log into MyAACC and navigate to the Quick Links section on the left-hand side of the page.
---
SPARC Go+
The Sexual and Interpersonal Violence Prevention and Response Course (SPARC) is a free, self-paced course located within Canvas. Designed to be an introductory course, SPARC Go+ builds the skills necessary to prevent sexual violence, intimate partner violence and stalking. All members of the campus community are encouraged to enroll in the course to promote a culture of prevention and survivor support.
The course includes three modules:
How to Identify Violence
Includes information on consent, sexual assault, intimate partner violence and stalking
Where to Find Resources
Includes on- and off-campus resources, national resources and campus policies
How to Prevent Future Violence
Includes information on bystander intervention and changing the culture
To access the course, you can:
Log in to MyAACC
Select "Access my Courses"
Navigate to the left menu and select "Account"
Select "Enroll in Virtual Sexual Violence Prevention Center"
SPARC Go+ will be added to your course list and dashboard upon enrollment
For information reach out to the sexual violence prevention project director at kmmcelhaney@aacc.edu.