The AACC Foundation is focused on initiatives to meet the changing needs of our students. Below you will find a list of our current initiatives.
---
Future Nursing Professionals Scholarship
The demand for skilled and compassionate nurses is at an all-time high. To address the critical shortage of nurses in our community, AACC has launched an ambitious initiative to double the enrollment in our top-ranked Registered Nursing program. We aim to create a strong pool of talented nursing professionals equipped to serve the health care needs of our community.
We know, however, that many students who aspire to pursue nursing careers do not have the financial resources to enroll in our programs.
The AACC Foundation is engaging the community in raising philanthropic dollars for private scholarships that will provide resources to cover up to 50% of the cost of the registered nursing program for eligible students.
This crucial support will empower applicants with the information they need to confidently accept their place in AACC's Nursing program, ensuring a pathway to success without financial barriers while also helping to meet the needs of our region.
Learn more about this essential initiative.
---
Increased Scholarship Opportunities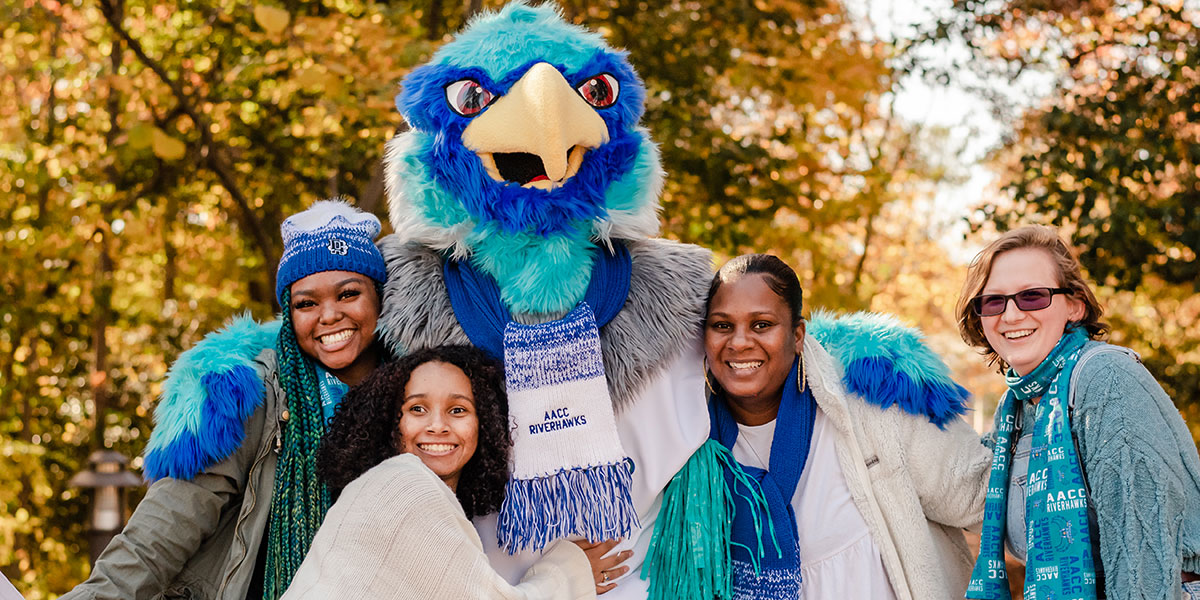 Scholarships help create opportunities for our students and support them on their paths toward success. To meet the needs of our students, the AACC Foundation is working to significantly increase the number of private scholarships available for students so each student can achieve their academic goals.
With your support, we can ensure that our college's life-changing opportunities are available to everyone.
Establishing a Scholarship
Annual Scholarships are funded by the donor on a year-by-year basis. Establishing an annual scholarship will allow your gift to go to work immediately, helping AACC students achieve their academic dreams.
Annual scholarships can be established with a minimum gift(s) of $5,000 or more.
Working together, the AACC Foundation will help identify the scholarship profile including the criteria for award and any particular area of interest you wish to support.
Endowed Scholarships are designed to be permanent, self-sustaining funds that will support students well into the future. When you create an endowed scholarship, you are creating a permanent legacy at AACC.
Permanently endowed scholarships can be established with a minimum gift of $25,000. The principal is invested and a portion of the interest income funds the award annually once the fund reaches maturity.
The AACC Foundation will help establish the scholarship profile including the criteria for award.
For information about scholarships contact Holly Cole at 410-777-2110 or hacole1@aacc.edu.
Featured Scholarship Opportunities
Future Nursing Professionals Scholarship
Clauson Center Trades Education Scholarship
Emerging Healthcare Professionals Scholarship
Scholarship for Associate Degree Completion
Pathways to Credit Studies Scholarship
Access to Noncredit Studies Scholarship
---
Powerful Workforce Programs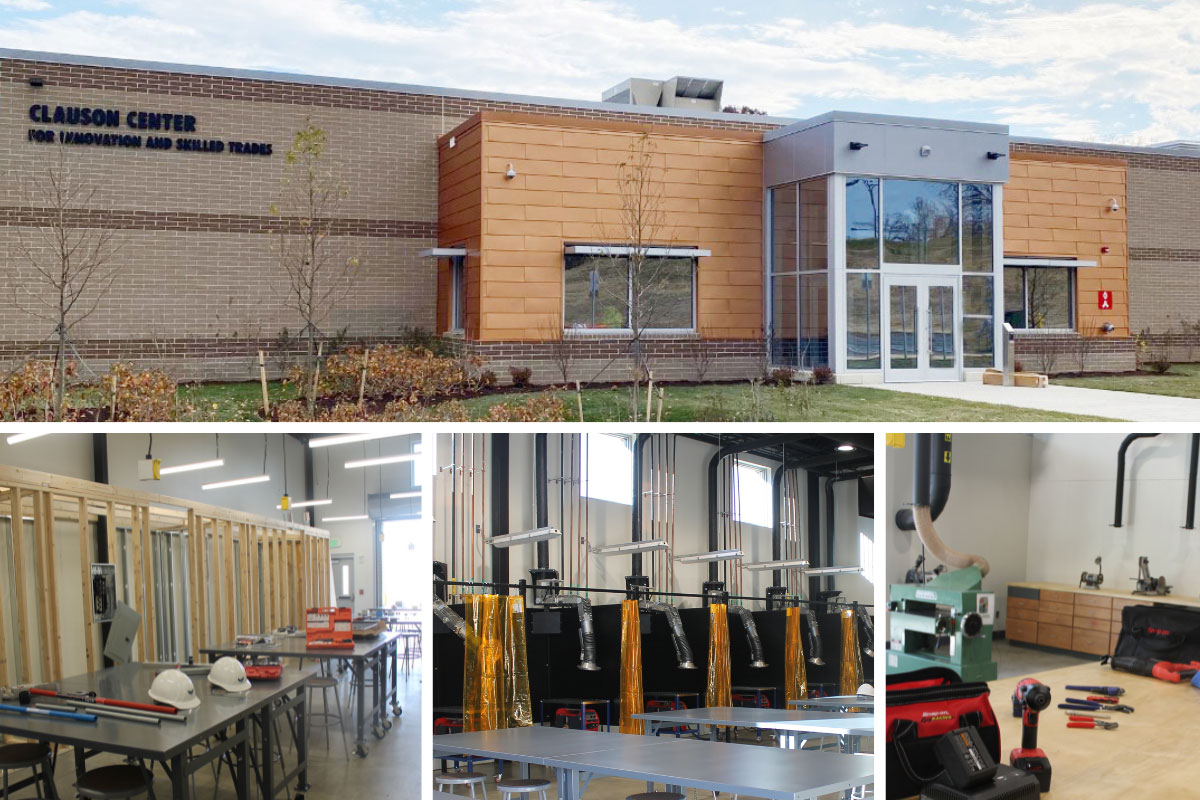 It is getting harder to fill the community's 4,000 trades positions that are posted each year. At the same time, members of our community are looking to rebuild and retool for the jobs of tomorrow. AACC workforce development programs in the Clauson Center for Innovation and Skilled Trades are specifically designed to provide students with the practical skills and knowledge needed to enter and succeed in the job market. By collaborating closely with local industries, AACC has aligned its programs with the demands of the labor market, ensuring that graduates possess the skills employers need. By bridging the gap between education and industry demands, AACC is helping reduce unemployment rates and boosting the local economy.
---
HelpLink: AACC's Emergency Support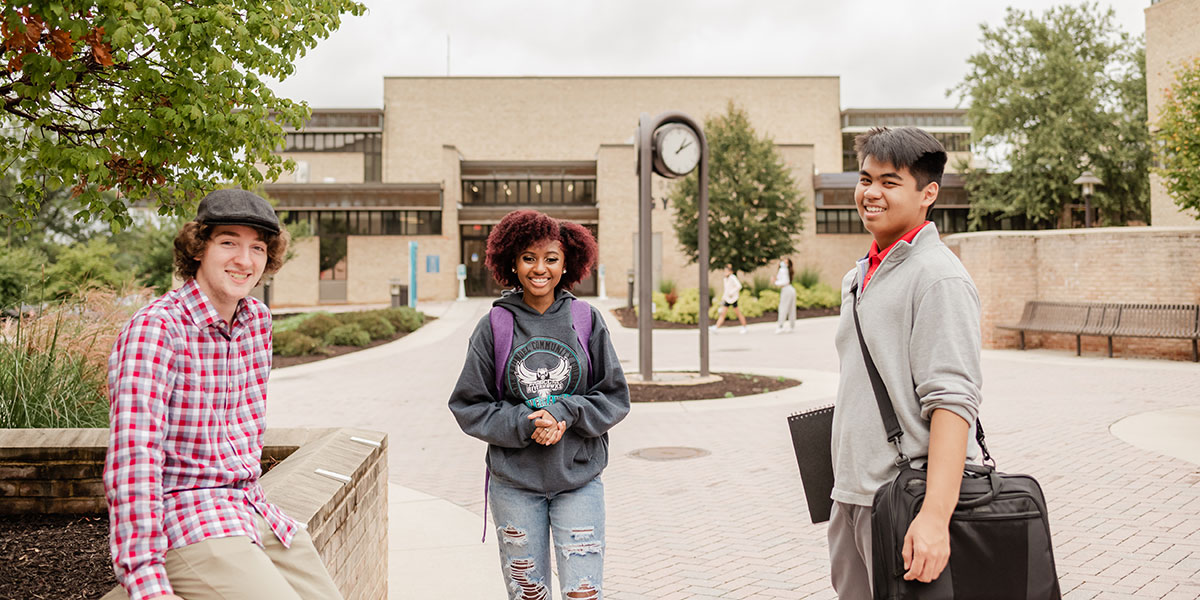 The deepest learning happens when students have the resources needed to be successful and have a sense of belonging. AACC's commitment to students goes beyond the classroom to ensure that students in need of financial assistance can pay for food, medical bills and transportation, and have access to other basic needs.
HelpLink
For many of our students, a financial crisis or the lack of basic needs can mean the end of their college career. HelpLink supports students by providing emergency support so they can keep working toward their education while getting back on their feet.
HelpLink Fund for Nursing
The need for providing basic essentials for AACC nursing students is a pressing matter that directly impacts the future of health care in our region. Nursing students face numerous unique challenges on their path toward education due to the time and financial commitment needed to pursue careers in this essential field. The HelpLink Fund for Nursing supports our next generation of health care professionals by ensuring nursing students have access to the resources and basic essentials needed to succeed as students and future health care leaders.