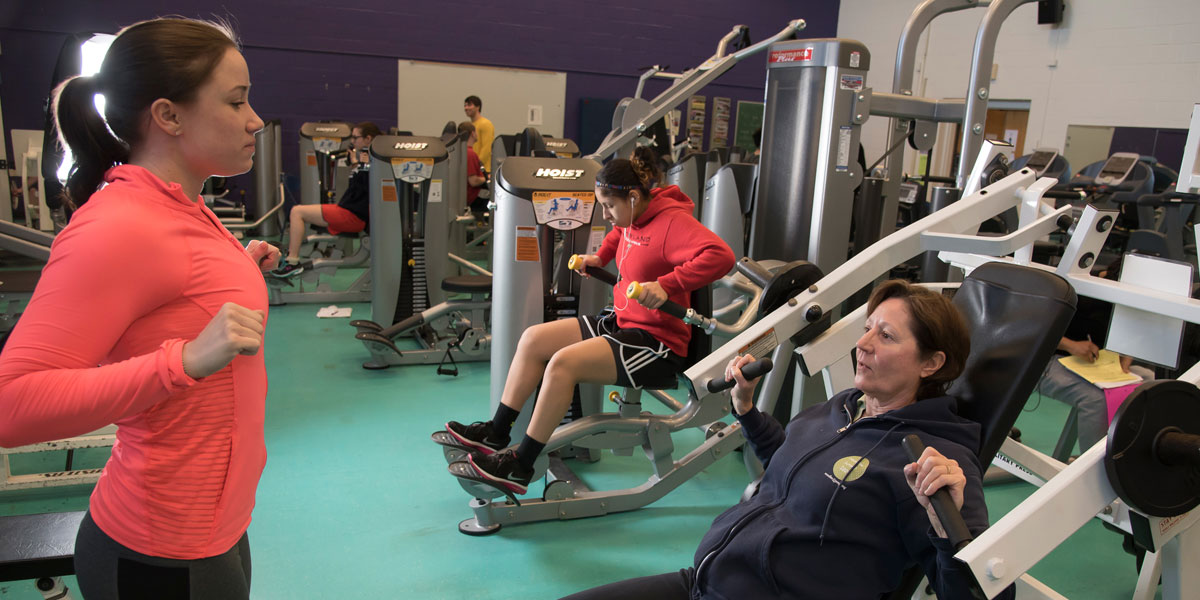 The Fitness Center at AACC is a state-of-the-art cardiovascular fitness and weight training center with equipment for use in classes and during open hours. Open hours are designated each term for AACC students enrolled in credit courses as well as employees of the college.
Located in Jenkins Gymnasium Room 213, the Fitness Center offers:
A variety of equipment will help you increase muscular strength and endurance.
Treadmills, bikes and elliptical machines are available for cardiovascular conditioning.
Free weights and pin selector machines are available for strength training.
A certified personal trainer is available during operating hours at the desk to help with check-in procedures and workouts.
A valid faculty/staff/student AACC ID is required for check in. A waiver must be signed each term to use the facility.
Lockers
Lockers can be reserved by speaking with an employee in Equipment Services, Jenkins Gymnasium Room 141.
---