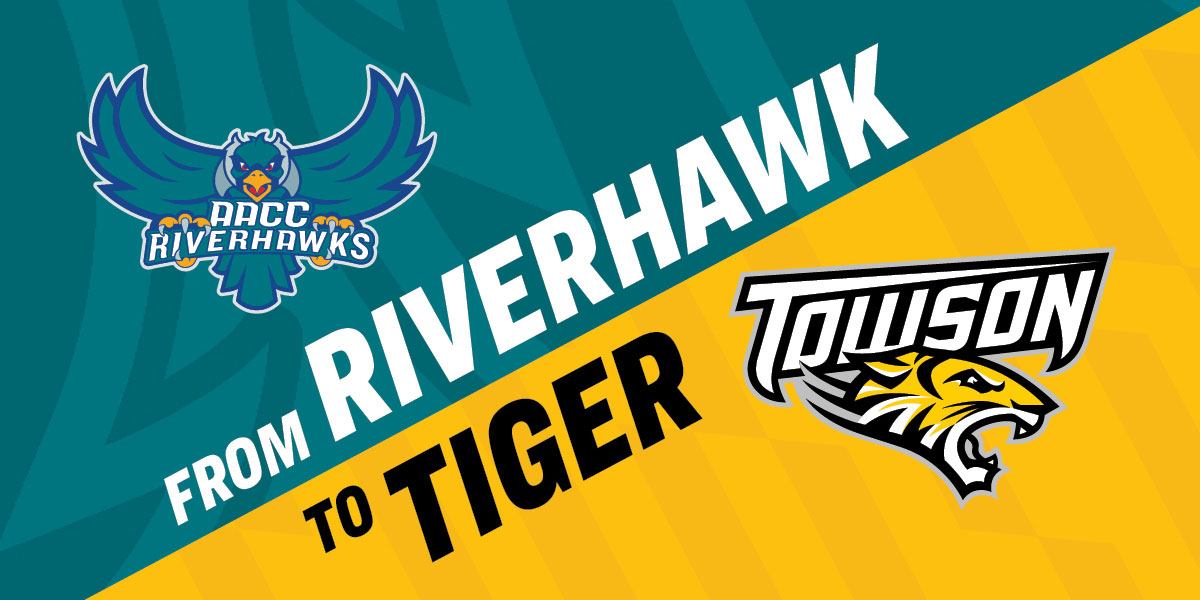 Want to become a Towson Tiger? Each year, hundreds of students successfully transfer from AACC to Towson University.
Transfer credits to Towson University
If you've earned an associate degree from a Maryland community college, you are guaranteed admission to Towson University. AACC works closely with Towson University to offer graduates a seamless, flexible and affordable transfer process. Here are a few of the advantages to starting at AACC.
Save close to $12,368 on tuition with two years at AACC followed by two years at Towson University. (See cost comparison)
Major in one of the following programs listed below at AACC and get priority admission and direct transfer into Towson's corresponding major in junior standing. Or work with an AACC transfer advisor to customize your own academic program plan to successfully transfer.
Up to 64 AACC credits can be transferred and used for your bachelor's degree, including fulfilling most general education requirements or prerequisites.
Because admission to Towson University may be competitive, TU's Office of Undergraduate Admission will retain the final authority in all admission decision.
---
Scholarships for Towson Transfers
Towson University offers the following merit-based scholarships for transfer students:
Transfer Achievement Award
Honors College Scholarship, $1,250
You can learn more about these and other scholarships, as well as their application requirements, on the Towson scholarships webpage. AACC has more than 200 scholarships that require one simple application! Additionally, transfer students may be eligible to apply for one of the nine transfer-specific scholarships listed here. A Free Application for Federal Student Aid (FAFSA) is required for all scholarship applications awarded through a college.
---
What can I study at Towson?
Towson offers several academic programs. AACC and Towson have developed transfer agreements and select transfer guides to ensure that you transfer successfully. If your program or major is not listed, you can work with a transfer advisor at AACC to create a custom transfer plan.
The transfer agreements listed below assist students transferring from AACC to Towson to complete a bachelor's degree. The list is organized by AACC major. The select transfer guides help specify which AACC courses you should take if you're planning to transfer to Towson for one of the listed majors.