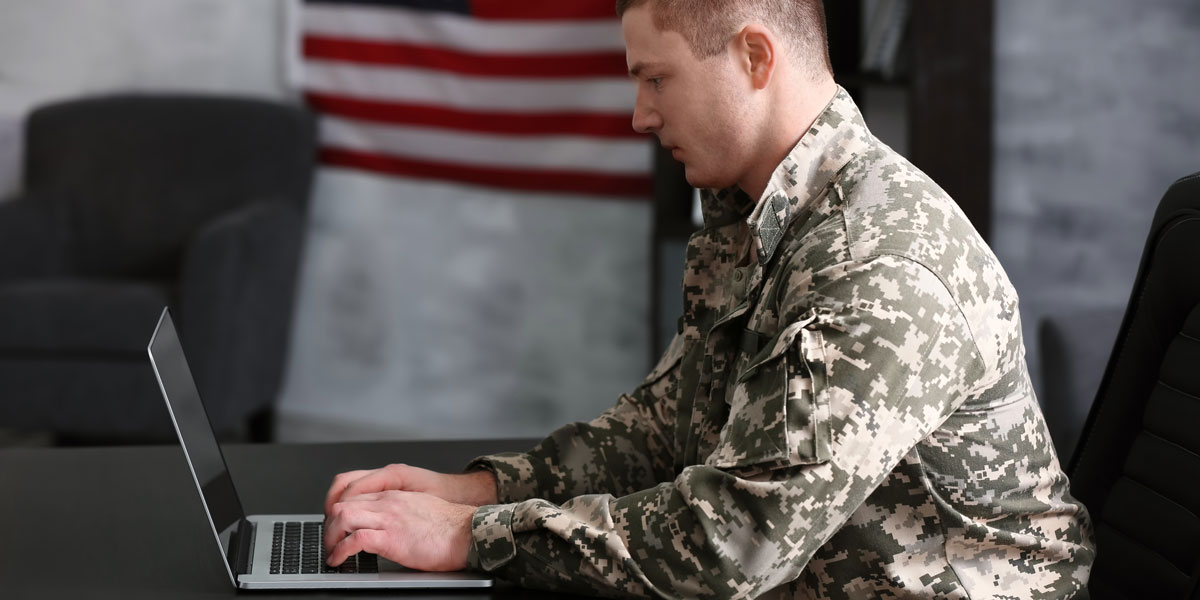 AACC is dedicated to helping service members and their families reach their education goals. Let us guide you along your pathway to academic and career success.
---
Steps to Get Started
This checklist is a step-by-step guide to the admissions and enrollment process at AACC. We want to help you begin your studies without delay or complications.
1. Apply for admission to AACC.
2. Activate your MyAACC account.
3. Submit all official transcripts.
4. Attend orientation.
5. Initiate the process to access your military or veteran educational benefits.
6. Schedule an individual advising appointment.
7. Connect with the Military/Veteran Resource Center.
If you have any questions or encounter any challenges while completing these steps, call the Ft. Meade Education Center at 410-777-2249 or email us at ftmeade@aacc.edu.
---
Financial Aid Options
Military Tuition Assistance
Military Tuition Assistance (TA) is a benefit paid to eligible members of the Air Force, Army, Coast Guard, Marine Corps and Navy. TA funds are a source of financial aid for active-duty military. Each service has its own criteria for eligibility, obligated service, application process and restrictions. Check with your respective service/branch education office, education specialist or military counselor for eligibility and enrollment requirements to ensure you make an informed decision. Withdrawing from a course may affect your tuition assistance and have financial ramifications. Therefore, always consult with your respective service/branch education office prior to making changes to your enrollment.
Military branch education webpages:
Maryland National Guard Partial Tuition Waivers
Students who are members of the Maryland National Guard are eligible for a waiver of 50% of their tuition for credit courses at Anne Arundel Community College. To qualify for this waiver, members of the Maryland National Guard must submit their certification form signed by their unit commander to the cashier's office each term. The remaining tuition and fees must be paid on or before the due date. Direct questions to the cashier's office at cashiersoffice@aacc.edu.
MyCAA
The My Career Advancement Account Scholarship is a workforce development program that provides up to $4,000 in financial assistance to eligible military spouses. Learn more on the MyCAA website.
My Spouse Education and Career Opportunities (MySECO)
The Department of Defense established the Spouse Education and Career Opportunities program to provide education and career guidance to military spouses worldwide. The program offers comprehensive resources and tools related to career exploration, education, training and licensing, employment readiness, and career connections. Learn more on the SECO website.
FAFSA
AACC Scholarships
Maryland State Scholarships, Grants and Loan Assistance
---
College Policies
Credit for Military Experience
Participation in Branch-specific Military Education
Residency/Tuition Policy for Active Duty Military Personnel
Military Deployment Policy
---
Health and Wellness Resources
You can perform your best, inside and outside the classroom, when you feel healthy and secure. Your overall health and well-being are vital components to academic and professional success. We have compiled a list of resources that offer a variety of assistance to service members, veterans and their families.
See our health and wellness resources
---
Success at AACC
Once you're at AACC, we want you to succeed! Here are a few tips to help you achieve your academic and personal goals.
Prepare for Your Courses
Build Your Support Team
Get Involved
Maintain Your Health
---
Contact Information