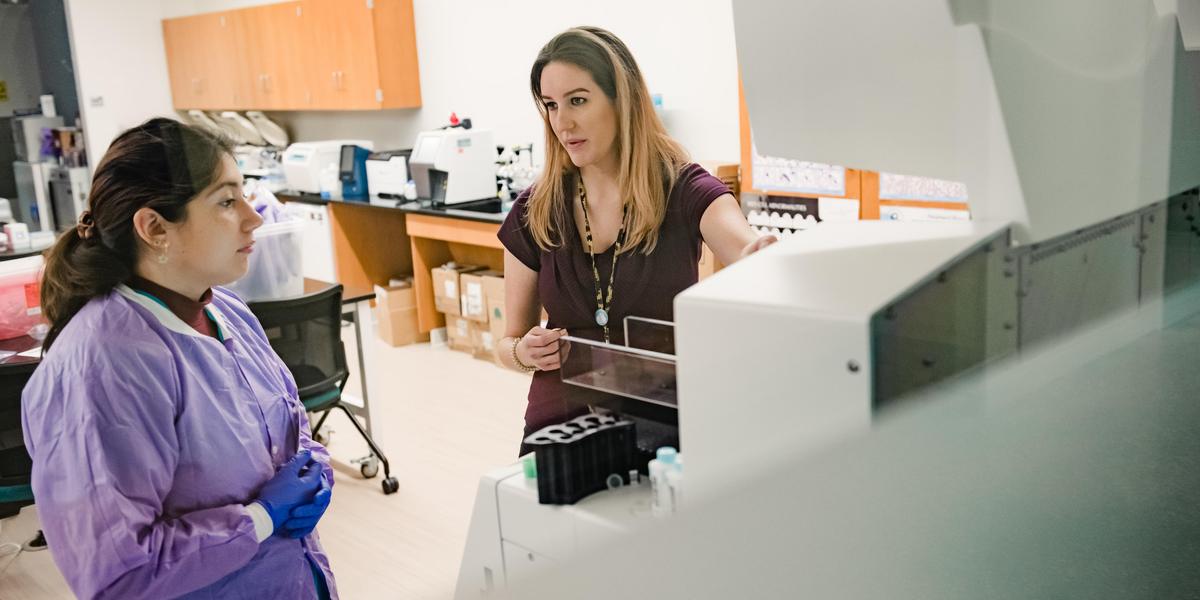 Medical Laboratory Technician, Medical Laboratory Assistant, and Phlebotomy
Consider pursuing a career as a Medical Laboratory Technician (MLT) and become a member of the laboratory team! Join our accredited program to become an MLT and you'll have opportunities to enter flexible health care careers in clinical laboratory science. As an MLT, you will analyze blood, body fluids and microbiology cultures; work up blood units for transfusions, operate automated equipment, instruments and analyzers; and conduct manual testing in accordance with federal laws, guidelines and national standards.
The Medical Laboratory Assistant (MLA) 29-credit certificate program provides the education needed to prepare students as trained MLA's in a variety of clinical laboratory settings including hospitals, clinics and physician office laboratories.
Our Phlebotomy Technician program is 12 credits and teaches the principles and practice of venipuncture, skin puncturing and processing of samples for laboratory testing.
Through our program, our dedicated faculty will prepare you for entry-level employment in laboratory medicine to meet the current and the increasing demands for medical laboratory technicians.
---
Faculty and Staff
Christopher L. Harmon, MS, MLS(ASCP) CM
chair/assistant professor
410-777-7107
clharmon2@aacc.edu
HLSB 368G
---
Accreditation
Anne Arundel Community College's Medical Laboratory Technician A.A.S. Degree Program is accredited by the National Accrediting Agency for Clinical Laboratory Sciences (NAACLS). NAACLS is recognized by the Council for Higher Education Accreditation (CHEA).
NAACLS
5600 N. River Rd, Suite 720
Rosemont, IL 60018-5119
773-714-8880
---
Additional Resources
If you would like information related to the Medical Laboratory Technician (MLT) program's clinical affiliates and/or policies and procedures related to students in the MLT program, contact:
Chris Harmon, MS, MLS (ASCP)
clharmon2@aacc.edu
410-777-7107