Health, Fitness and Exercise Studies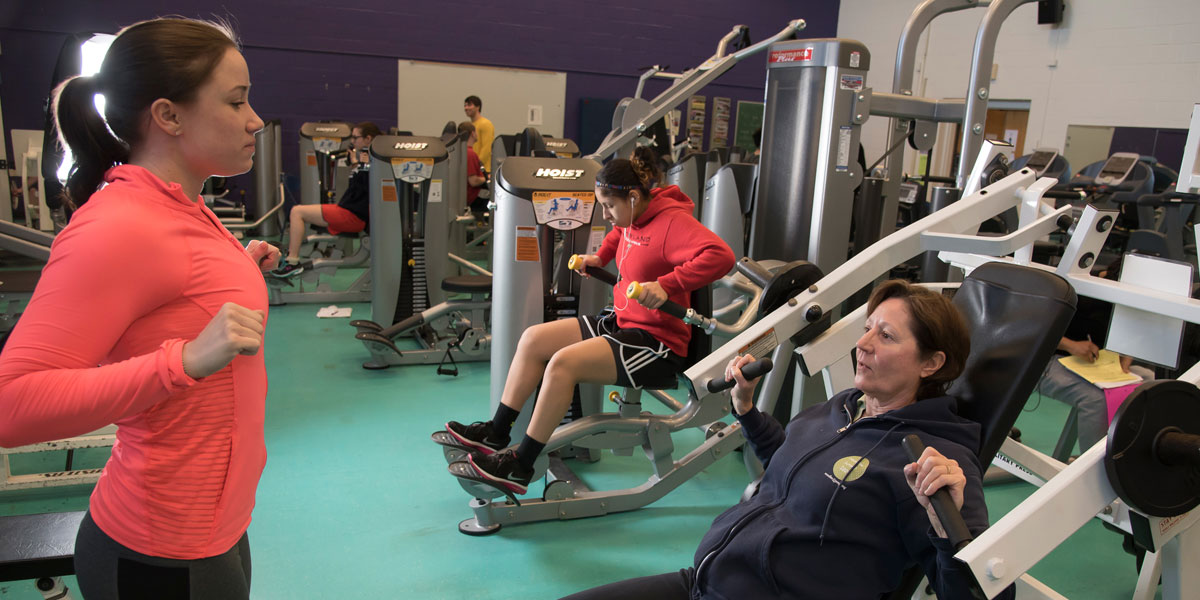 The mission of the Health, Fitness and Exercise Studies department is to offer students an opportunity to improve their physical, emotional, social, and intellectual wellness by offering a variety of courses and programs to meet the needs of individuals with diverse interests and abilities.
---
Major and Offerings
We're proud to offer a degree and credit certificate — including the personal trainer certificate — as well as many health and physical education courses.
Learn more about majoring in Kinesiology.
---
Faculty and Staff
Department Chair
Full-time Faculty
---
Resources for Students
Health and Wellness Club
Students interested in increasing their personal wellbeing and spending time with like-minded individuals can join the Health & Wellness club. Contact Deborah Hammond for details.
Student Testimonial
"My professors were awesome and they taught me that I didn't have to have it all together ...
I could grow as I go. The education and support I received from my professors enabled me to earn a full tuition scholarship to the University of Maryland, College Park. The foundation that I received made me the honor student that I am today."
Tawanna S. – alumna