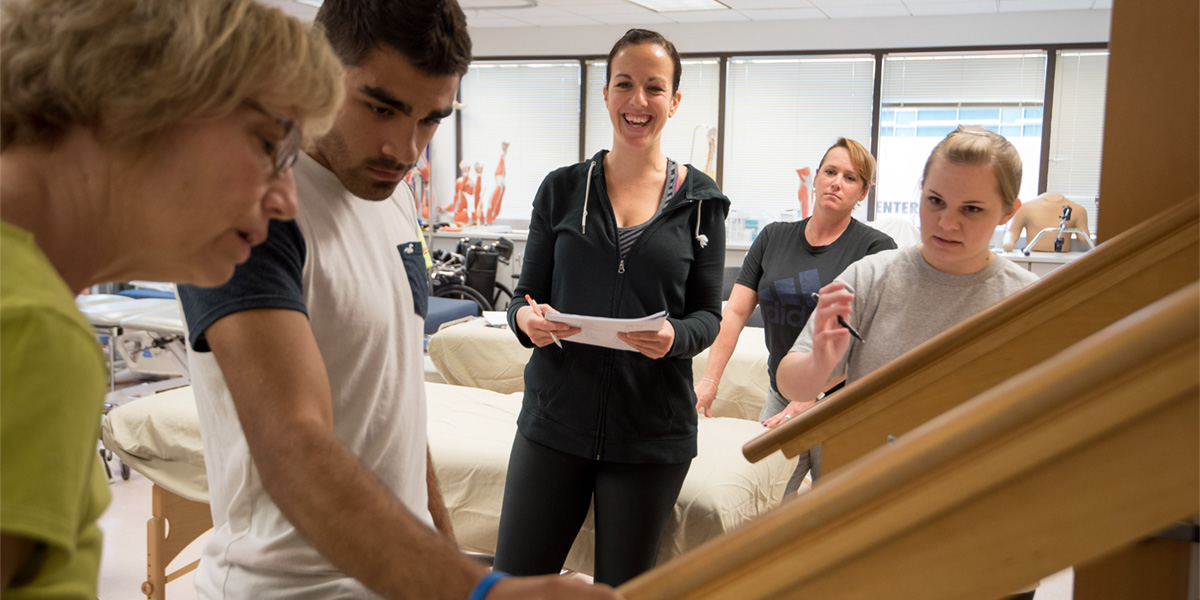 The School of Health Sciences wants you to succeed!
Think about someone you see as successful. We're certain if you ask, they can point to someone who coached, mentored or guided them. The School of Health Sciences employs a team of professionals that can provide support to students throughout their time at AACC. The support we provide students includes:
Help setting educational goals
Strategies for managing time and stress
Tips for staying organized and on track in your program
Support and assistance connecting with transfer or additional educational opportunities
Referrals for tutoring in math, writing and computer technology
Mental health resources and counseling referrals
Our Student Success Team
Heidi Rayner
Nurse Mentor and Retention Specialist
410-777-2423
nursingretention@aacc.edu
Associate Professor Heidi Rayner helps AACC nursing students meet their academic and emotional needs by offering success-skills workshops, leading group study sessions and through individual or group tutoring.
Rayner completed her Bachelor of Science in nursing from Delaware State University, her Master of Science in nursing education from Stevenson University and is working toward her doctorate in higher education from North Central University. She has been with AACC since 2013 and continues to work as a registered nurse. During her nursing career she has always worked in the emergency department in a variety of settings, including pediatric trauma center and community hospitals. She currently works in a freestanding emergency center.
---
Vita Chalk, Ph.D.
Nursing and Health Sciences Program Navigator
410-777-7236
vmchalk@aacc.edu

Vita Chalk advises prospective health sciences students who are considering a health care career or who may be preparing to apply to a Health Science program. She can help students explore education and career pathways and advise them on program prerequisites or application requirements. Vita provides support for current Health Sciences students through academic coaching and wrap-around support to students in AACC Health Sciences programs.
Prior to working at AACC, Chalk worked as an administrator, instructor, academic advisor and academic success coach for students at George Mason University. She previously taught college transition, introductory biology and neuroscience classes at Virginia community colleges and George Mason University. Chalk earned her doctorate in neuroscience from the University of Texas at Austin and her Bachelor of Science in biochemistry from the University of Nebraska, Lincoln.