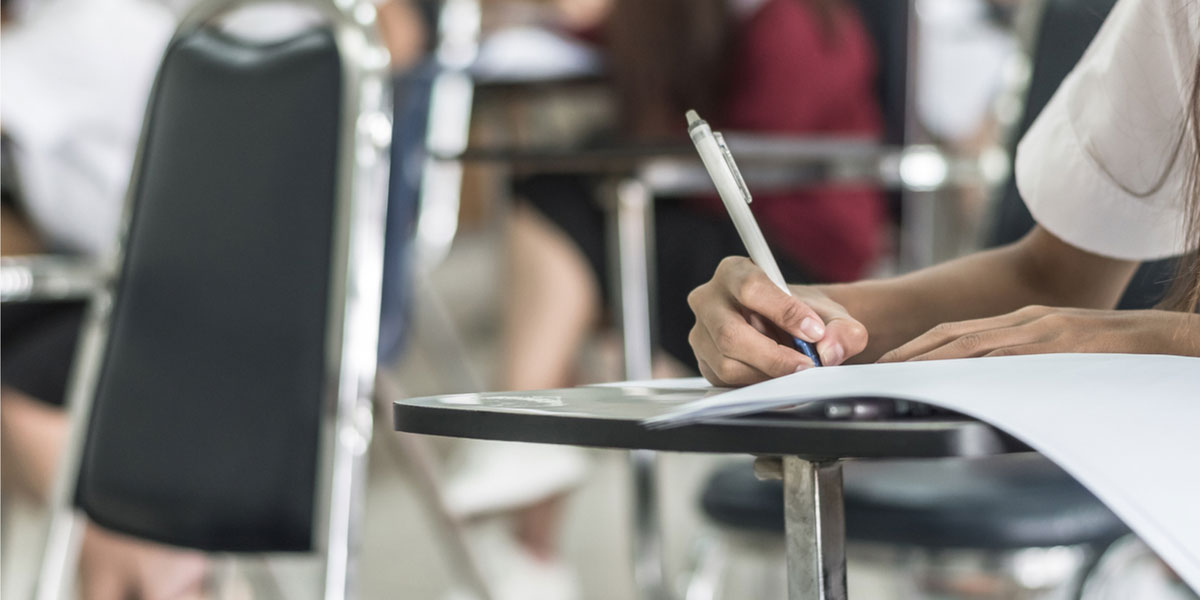 The Achieving College and Career Advancement department is here to support you in achieving your academic goals. Our focus is supporting you wherever you are in your educational journey. We have course offerings for if you are a first-time student who just graduated high school, if you are returning to school after a break or if you are just looking for ways to improve.
Our courses provide you with information and resources available at AACC, assist with academic and career planning and they offer techniques to improve study habits and promote personal skills. Our goal is to help you maximize your opportunities to succeed in college and beyond.
---
Courses We Offer
Want some tips for being successful in college?
ACA-100: Student Success Seminar is a 1-credit course open to new and returning college students. The course helps you learn to study better, manage time more effectively, set attainable academic goals and access critical college resources.
Learn more about ACA-100 in our video:
New to online classes, or looking to enhance your online learning skills?
ACA-110: Success in the Online Classroom is a 1-credit course designed to help you be successful in the online classroom. You will learn appropriate online communication skills, discover available resources and support, identify time management and organization techniques, and practice actively participating in an online course.
Want to get a head start on your career?
ACA-120: Achieving Career Readiness is a 1-credit course open to college students who want to investigate career options or who are ready to enter the workforce. You will discuss your passions, match your academic goals to your career goals, create a résumé, practice interviewing skills, identify job search strategies and learn effective communication skills.
---
Faculty
Our faculty come from a variety of areas and bring many experiences to the ACA-100, ACA-110 and ACA-120 classes. Some of our faculty members work in other college departments, such as academic advising or tutoring, some work in other academic areas and some work in other professions, such as teaching, accounting or social work. What they all have in common is their dedication to helping students like you be successful. Here are some of the faculty members you will meet in ACA courses.
Carolyn Pratt
Interdisciplinary Assistant Professor and Chair
Tricia Acton
Adjunct Faculty
Mary Bachkosky, JD
Associate Professor, Legal Studies Institute
Arlene Bayron
Student Success and Retention Advisor
Andrew Blazie
Coordinator, Tutoring
Christine Bridgman
Academic and Transfer Advisor
Devin Brown
Adjunct Faculty
Audra Butler, Ed.D.
Associate Professor
Director of Assessment and Instructional Innovation
Scott Cooper
Professor, World Languages
Robert Hurd, Ph.D.
Professor, English
Lori Hackett
Adjunct Faculty
Sharon Harris
Adjunct Faculty
Patrick Heline
Adjunct Faculty
Gwen Johnson
Program Coordinator, Internships
Peter Kaiser
Manager, Event Services
Heather McFarland
Director, Information Center
Pamela Nussbaumer
Adjunct Faculty
Marjorie Rawhouser, Ph.D.
Assistant Dean, Transfer Advising
Khadijat Richmond, Ed.D.
Director of Transfer Advising
Darian Senn-Carter, Ed.D.
Interim Director and Professor, Homeland Security and Criminal Justice Institute
Lisa Starkey
Assistant Director, Center for Faculty and Staff Development
Ashley Warrick
Marketing Manager
Shannon Washburn
Director, Response Center
Marcus Wright
Director of Transfer, Articulation and Career Alignment
Elizabeth Wulbrecht
Assistant Director, Testing and Assessment Services